Nu de markt begint vol te stromen met smartwatches begint het ook tijd te worden om eens te kijken naar de business-impact van zo'n nieuw kanaal.
Ten eerste, een smartwatch zit uiteraard in het 'channel' deel van de Business Model Canvas.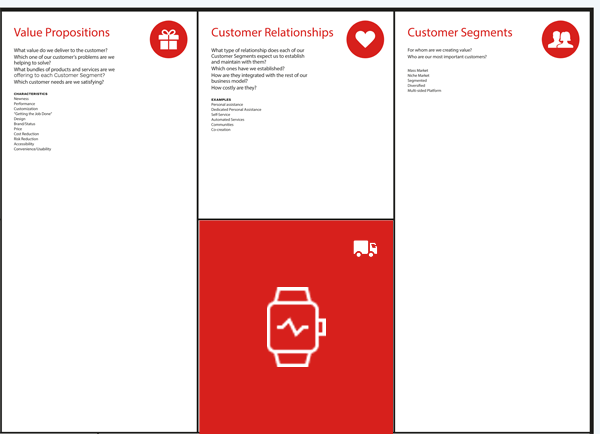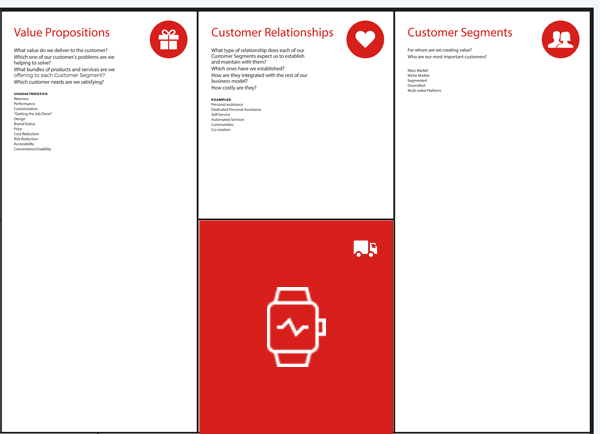 Gezien de persoonlijke 'touch' die zo'n apparaat heeft zul je specifiek moeten bedenken welke zaken je hier naar toe brengt. Inbreken in iemands persoonlijke levenssfeer zit om de hoek, denk aan het versturen van notificaties of pushberichten met daarin 'aanbiedingen'. Ok, marketing is dus waarschijnlijk níet het antwoord.
Dan nog even over de customer segments. De eerste groep smartwatch bezitters is een groep van early adopters. Dit zijn de mensen die op verjaardagen laten zien hoe techniek werkt. Laten ze jouw optie zien? Dan zit je goed. Een eerste waardepropositie die echt duurzaam is, gericht op early adopters is dus een use-case.
Kijk voor inspiratie eens naar de Uber-implementatie op de Apple Watch.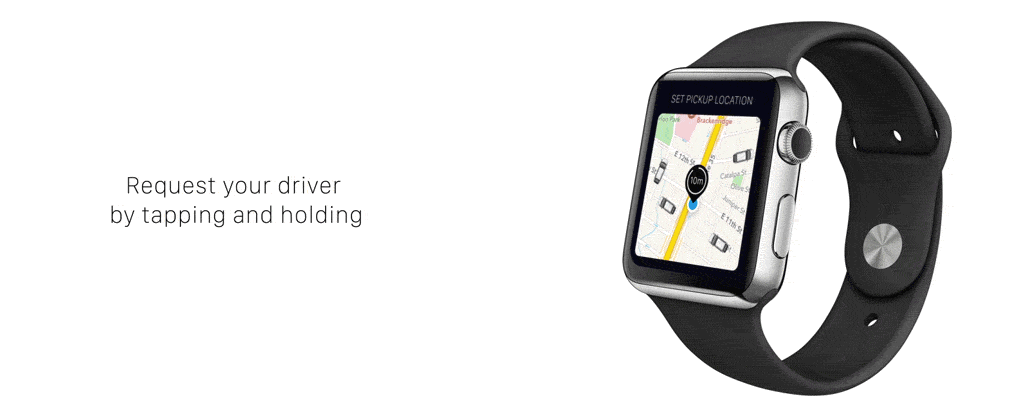 via Letter society.
Momenteel zit ik op een pakketje van DHL te wachten. De bezorger kan hier ieder moment voor de deur staan. Het zou mooi zijn als een notificatie van DHL dat ie daadwerkelijk voor de deur staat ook op m'n smartwatch binnen komt. Of dat ik geen krabbel meer hoef te zetten, maar de chauffeur direct een code kan scannen die op het horloge verschijnt. Daarmee versterk je de klantrelatie ook, en kun je als bedrijf verifiëren dat de juiste persoon het pakje in ontvangst heeft genomen.